5 min read
Is Your Shipment Tracking a Powerful Force in Meeting Customer Expectations?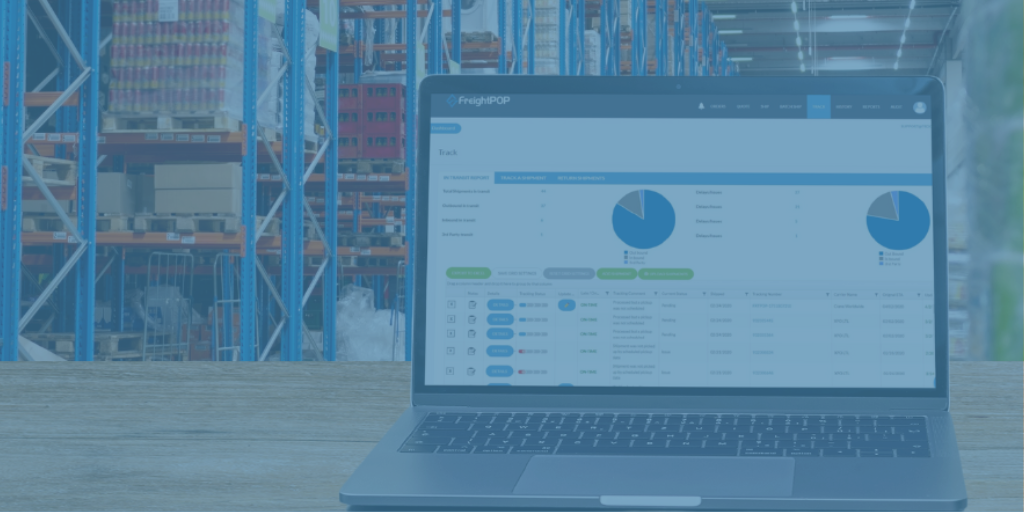 Today, consumers make purchase decisions as much by availability and delivery times as by pricing. Companies must evolve their shipment tracking processes to keep up!
68% of online shoppers say shipping capabilities are the determining factor for placing an online order. This means you must have your supply chain dialed in to meet aggressive consumer shipping expectations, tracking packages at every step.

Here are some key ways that customer expectations are changing the fulfillment business.


Faster Delivery
Customers are comfortable shopping online but they don't want to wait for deliveries. They often expect next-day or two-day delivery, which puts additional pressure on retailers and shippers. Delivery windows and pricing have become deal-breakers for many consumers.
Even for those consumers that don't require fast shipping, current shipment tracking methods don't meet their needs. 86% of consumers in a PwC study said they were frustrated by inaccurate information in shipment tracking, reporting that products took longer to be delivered than they were told at purchase and deliveries failed to arrive as promised.


Solution: By providing accurate and timely information about the status of shipments, shippers can optimize delivery schedules to meet tighter delivery windows and faster delivery times. Accurate information also reduces friction for consumers by providing proactive notifications about shipments.


Greater Visibility
Regardless of how fast a shipment can be delivered, they expect to track it at every step. Consumers expect real-time tracking updates and delivery notifications. Customers want to know when they can expect delivery and when something has been delivered to stay ahead of the "porch pirates" that steal an estimated $19.5 billion annually.
One recent survey showed that 96% of consumers preferred real-time GPS tracking on their deliveries.


Solution: Companies can provide greater visibility with real-time tracking updates and delivery notifications. This provides the information consumers want to know precisely when items will be delivered.
Sustainability
There's also growing concern for sustainability and the environmental impact of shipping. Consumers are more aware of wasted packaging and using carbon footprint information in purchasing decisions. More than 60% of consumers surveyed by McKinsey say they care about buying from companies that care about the environment and are even willing to spend more with companies that deploy sustainable packaging and processes.


Solution: Shipment tracking data can help shippers improve routing and create more efficient and sustainable shipping practices. Logistics providers can reduce their carbon footprint by reducing unnecessary stops and optimizing delivery routes.


Increased Flexibility
Consumers also want increased flexibility in how and where they purchase. The rise of Buy Online/Ship to Store, Buy Online/Return in Store, and Buy Online/Ship from Store have added additional complexity to tracking inventory and complicated return logistics.


Solution: Companies need a system that allows tracking across all the ways consumers want to purchase and receive goods. Data analysis within shipment tracking can also help identify evolving consumer trends to build more efficient order fulfillment processes.



How SmartTRACK Helps You Meet Customer Expectations
With customers expecting better shipment tracking information than ever before, companies can no longer rely on systems that do not provide real-time data for timely and accurate tracking. You also need a way to automate notifications to keep customers informed and do so at scale.


Track Shipments with Confidence
With FreightPOP's SmartTRACK, you can confidently track your shipments in one platform through every step of the fulfillment process. You can track inbound and outbound shipments across ocean, rail, truck, and multi-leg journeys. The instant carriers or vessels release shipping information, you will see the freight status. From a centralized platform, you can filter by mode, carrier, or destination, including shipment visibility of 3PL shipments.


Automate Notifications
You can automate consumer notifications and customize proactive notifications for any delays or issues that arise for customers and internal teams. This helps keep your customers informed and helps your warehouse teams better prepare for deliveries to streamline operations.
The best transportation management system (TMS) solutions will provide real-time alerts for your support team without manually checking status updates on carrier sites, which speeds up response to customer queries, especially for high-volume shippers.


Data Analysis
You can also use tracking and delivery data to make more informed decisions about carriers, routing, and modes. By analyzing performance data, you can more easily identify bottlenecks or areas where performance lags to look for areas where you can make positive changes.
The right TMS will enable comprehensive supply chain tracking for total visibility into every phase of your operation. Optimizing different aspects of your supply chain, shipping, and delivery methods can produce significant cost savings.
Accurate Tracking and Reporting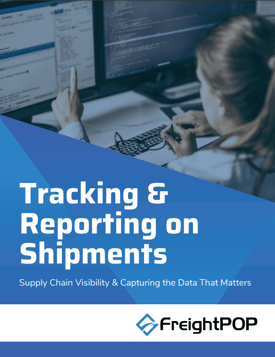 Equip yourself with the knowledge and insights to transform your shipment tracking and reporting into powerful tools! Use our guide Tracking & Reporting on Shipments to learn how to:
Achieve end-to-end visibility of your supply chain to make data-driven decisions that truly matter
Harness the potential of multimodal and intermodal tracking for enhanced efficiency and performance
Utilize advanced analytics to make accurate predictions and optimize future operations

Learn this and much more by downloading the guide!