7 min read
Volatile Rates And Bidding Fatigue - The Wild Ride Continues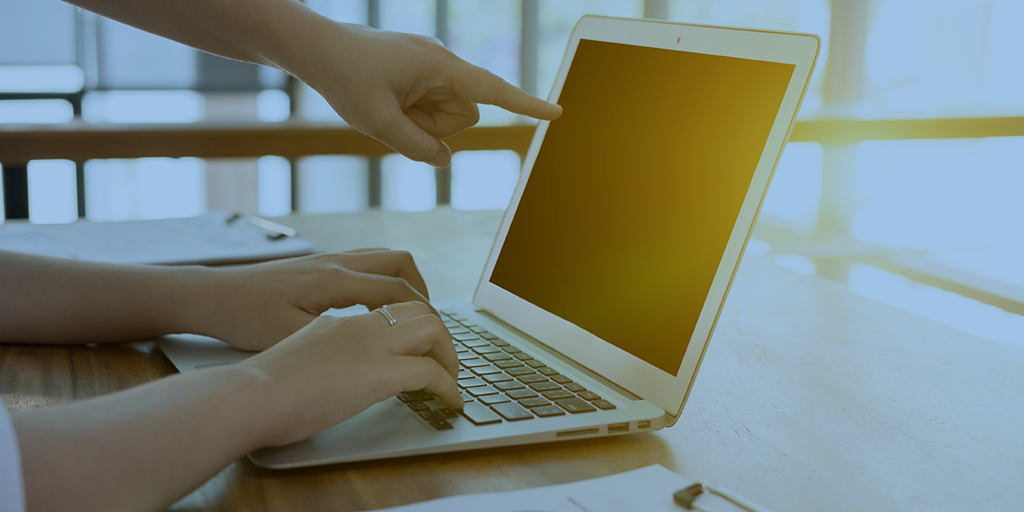 FreightPOP investigates the current volatile rate market and offers tips on how to manage RFPs, contracts, and shipping costs heading into the rest of 2021.
There is little doubt that 2020 was a wild ride for shippers. Rates bottomed out as people worldwide entered lockdowns in March. Then, rates rebounded as e-commerce increased demand for freight. Rates kicked off Q4 almost 30% higher than they had been.
If you hadn't tried to take advantage of those low rates, you might have wondered about RFP season as you headed into 2021. Many shippers renegotiate their rates around the start of the new year, sometimes for a whole year. With rates so much higher, though, many are delaying the RFP process.
Shippers with mini-bids, six-month contracts, or even year-long contracts that expire at the end of Q1 are all debating options in this volatile market. What do you need to know, and how can you manage your shipping well right now?


Market Volatility Is Here to Stay
2020 had plenty of highs and lows for shippers. While Q4 rates jumped noticeably, the soft rates that opened Q2 lowered the overall year-over-year rise. Still, trucking contract rates were up 12%.
Part of the issue is volatile demand. In the final weeks of Q1, shipping followed consumer demand and collapsed. As people went into lockdown, their initial spending trended down. That meant no more shopping, and many stores had too much inventory. These businesses, which normally would have moved their stock and ordered more, weren't seeing predicted turnover and ended up canceling orders.
A few weeks later, freight demand rebounded. Consumers surged ahead with online shopping. Many businesses found they could move their stock through curbside pickup or delivery options and created online portals. Amazon, Wal-Mart, and other large retailers recorded massive gains, all of which increased the demand for freight.
Still, freight has been volatile. There has been, at points, too much capacity, leading to lower rates. Simultaneously, stricter rules around shipping worldwide have created massive backlogs and increased rates as carriers work around new rules—sometimes reducing capacity, shipping half loads, or even hiring additional hands to deal with restrictions.
A prime example of the market's volatility is seen with California's ongoing situation where they have encountered container traffic like never before. Earlier this month, a record 40 container ships were unable to offload due to a complication of extended anchorage times and reduced dockworker numbers due to COVID infections and social distancing efforts.


Trying to Time the Market
RFP season usually takes place in the last quarter, as shippers try to replace expiring contracts and ensure they have service in place to continue to meet demand. With rates so inflated by the expected holiday demand, though, many shippers wondered if they wouldn't be better off testing their luck.
That led to a situation where many shippers put off their RFP negotiations. They were hoping that they'd see rate relaxation in January. Consumer spending typically tapers off after the holiday season, and there were already signs that people were tightening their wallets. Some reports show consumers spending less on essentials like groceries every month since the pandemic began, suggesting a deepening economic crunch in many households.
Shipping rates did relax somewhat in January, but the relief wasn't long-lived. Rates increased again in early February.
To make matters worse, shippers are also experiencing lower response rates from freight carriers. Some experts note that response rates have fallen from around 90% to just under 50%. That means if you request quotes from 10 carriers, you're only going to get quotes from 5 of them.
That, coupled with carriers backpedaling on contracts, is leading to what some have called "bidding fatigue." The typical bidding process takes around four months to complete, so shippers bearing the brunt of an awarded courier cancelling a contract is exasperating.
Experts suggest timing the market isn't the smart way to go in this environment. With so much fluctuation in shipping rates, bidding fatigue is a real danger across such short periods. Your bidding process could drag on longer as carriers also try to "time the market" in their favor.


Mini-Bids and Short-Term Contracts
To "time the market," some shippers have been making use of mini-bids and short-term contracts. Instead of signing for a year, they'll sign for six months or less, which allows them to renegotiate sooner than they otherwise might.
This scenario works if your contract happens to expire when the market is soft. You may be able to negotiate a lower rate. Alternately, though, if rates have rebounded, you could find yourself paying much more than you were.
That's likely the case with shippers who signed short-term contracts or mini-bids in Q2 last year. An agreement signed in early April would have had very favorable rates. Six months later, in October, rates had shot up again.
The other issue is how long the process can take. If you're using mini-bids and short-term contracts, you may find that you're constantly cycling through the bidding process. That, in turn, can contribute to bidding fatigue, as you're going to spend a lot more time on preparing RFPs, reviewing proposals, and more.
The question here is an obvious one: is it worth it to score a lower rate? You can "win" the shipping rate game by using shorter-term contracts, but you're just as likely to have to accept higher rates. That, coupled with the extra time on the RFP process, means short-term contracts probably aren't the way to go.


What Can You Do to Manage Shipping Costs?
The concern for shippers is that higher rates increase overheads. You're likely already balancing tricky budget issues right now, especially with consumer demand riding a rollercoaster. Controlling the rates you pay for freight may seem like one way to get a better handle on your finances.
The wisdom at the moment seems to be that you should move forward with your RFPs. If you were delaying and trying to time the market, the expert consensus indicates this isn't possible during this volatile period.
You might also want to consider sending out more RFPs than you usually do to compensate for carriers' lower response rates right now. Unfortunately, this does mean a little more legwork on your end, but it will give you more selection.
Short-term contracts and mini-bids most certainly have their place, although you'll want to be wary of creating bidding fatigue in your organization. With fluctuating consumer demand, you may not want to lock in for a year at a particular volume, even if it does give you a decent rate. If you later have higher demand, you might find your carrier wants to renegotiate at higher rates or even seeks to cancel the agreement.
There's also a case for making use of pooling freight, which we cover in detail in our post How Pooling Freight Beats LTL Shipping During the Pandemic.


Using Data to Make the Best Decisions
Some logistics experts say the unpredictability of the market and last year's ups and downs have made it near impossible for shippers to make proper use of their shipping data. There's some truth to this. Your shipments may be down year-over-year, which may skew rates data.
You can still make use of some of your data, mainly to compare what kind of freight service makes the most sense for your business. You can also use data to compare the carriers you've worked with.
With this data in hand, you can more informed decisions around which carriers to contact about different shipping types.
Manage Shipping in Real-Time
This year looks to be another wild ride for shippers trying to get their products from Point A to Point B. We suggest partnering with the right technology to make the task much more manageable. Reach out to our team to learn how we can help you keep products moving with powerful logistics software.