4 min read
Why Cloud Transportation Management Systems are Better Than On-Premise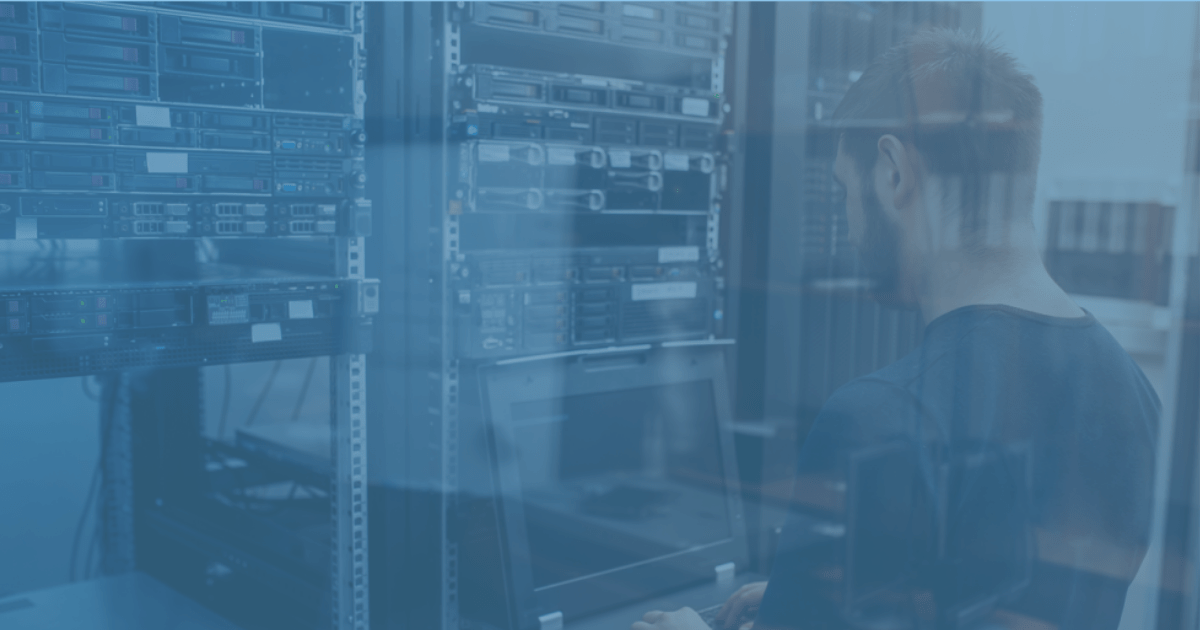 The rise of cloud-based options has seen a lot of businesses shift from on-premise logistics software to cloud models, leading many to wonder which is best. Here we compare the options.
The fundamental difference between cloud-based Transportation Management Systems (TMS) and on-premise models is where the software resides. On-premise TMS software installs on your local servers, whereas cloud-based TMS software is hosted on a vendor's server and accessed via your web browser.


What are the Benefits of an On-Premise Transportation Management System?
The most significant benefit of on-premise TMS software is the control it gives to shippers over its resources and functionality. They also tend to be more resistant to cyber threats/attacks, although cyber threats can still impact them. That said, cloud-based TMS vendors dedicate substantial resources to ensure that customer data is protected from those risks and usually regularly back up data.
With on-premise TMS, you also don't have to rely on internet connectivity or external factors to access your software–although you still have to access your carriers via their online customer portals/websites. Since you host the software locally, your team controls the system's maintenance, which means you must:
Purchase a software license
Ensure your hardware is compatible
Understand integration capabilities
Employ IT professionals to support and manage the system.

For many firms, the cost of buying, supporting, and managing an on-premise transportation management system outweighs any benefits.


What are the Benefits of Cloud-based Transportation Management System?
The value of a cloud-based TMS over on-premise solutions include:
Lower Overall Cost - The total cost of a cloud-based TMS reflects the price of the software and its installation.

In contrast

, the total cost of on-premise TMS software includes the price of the software license, servers, and the additional IT staff to manage the system.


Greater Scalability - Cloud-based TMS software offers greater scalability than traditional on-premise TMS because you can add functionality by upgrading your subscription. Simply contact the TMS vendor and tell them you would like to upgrade your software license.


Minimal IT Management - Because a service provider hosts cloud-based software, there is little need to worry about your TMS software's maintenance and management or the hardware it resides on. All installation, integration, compatibility, and upgrades are the responsibility of the provider.


Quicker Deployment - With cloud-based TMS, there is no need to install hardware or software. All you must do to deploy the software is ensure employees have access to the internet.


Accessibility - Cloud-based systems are on remote servers and accessible from anywhere you can access an internet connection. That means greater accessibility for remote employees and the ability to work from anywhere—extra handy for troubleshooting issues outside of normal working hours.


Automatic Back-Ups - Most cloud-based systems are automatically backed up on a regular schedule, enabling your team to restore lost data in an instant, and improve your supply chain risk management capabilities.


Data Analytics - The advanced capabilities of cloud-based TMS solutions enable firms with more information through big data analytics, making it easier to render the most important metrics and ensure your firm debuts with key performance indicators (KPIs).

New Guide: 8 Strategies to Build a Disruption-Proof Supply Chain


The Benefits of Cloud-Based Transportation Management System
Drilling down into the considerable pros of a cloud-based option reveals the myriad of ways it can support your business and shipping needs. It can also reveal the types of things to highlight to management who make those decisions.


Cloud-based TMS is more user-friendly
Developers of cloud-based TMS tend to design software to be used by professionals ranging in technical experience and skill levels. This typically means that cloud-based TMS has a better UI and is easier for staff to learn to use.


Cloud No Infrastructure investment
Cloud-based TMS software requires no infrastructure investment beyond employee computers and internet access. By investing in a cloud-based solution, firms do not need to spend valuable resources on internal infrastructure or pay high fees to rent server space. Risk-free, monthly subscription prices are typical of SaaS cloud shipping software.

On-Premise is Old-School
Legacy TMS solutions are old-school. In fact, the latest iterations of on-premise TMS solutions often include updates that provide cloud functionality and make them compatible with the latest applications.
WMS Compatibility
Arguably, one of the biggest pros of using a cloud-based TMS solution is its compatibility with the latest inventory and warehouse management systems. In a recent onboarding session of one of our new 3PL customers, the logistics manager remarked:
"Most competitors we found are not cloud-based so we cannot simply access the system with any browser. Most others require installation. We decided to go with a cloud-based system (FreightPOP) due to that and due to the WMS (Veracore) we use."

Cloud Is a Cloud-Based TMS Better Than On-Premise?
Yes! Finding the right cloud shipping software frees your IT team from the burden of managing an on-premise option and allows you to invest more time, money, and resources into fulfilling your core business strategies.


Custom Integrations
Want state-of-the-art integrations from your warehouse and ordering systems right into your shipping, tracking, and reporting? Don't miss any aspects that are important to your business. Download our LogiQuip case study and learn how we custom integrate your shipping processes to fit the needs of your business.