5 min read
Automation In Loading And Unloading: Focus On ROI, Productivity, And Safety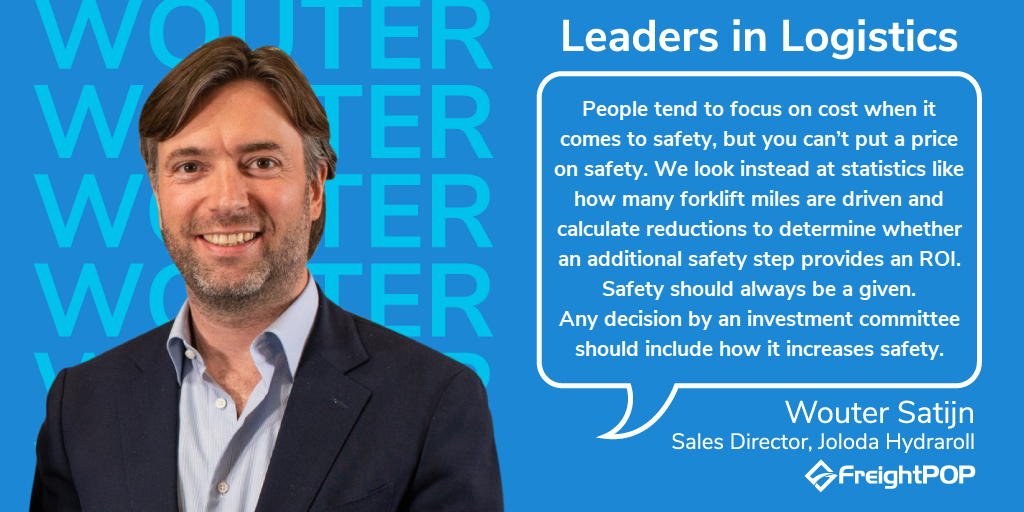 This edition of Leaders in Logistics features Wouter Satijn, Sales Director of Joloda Hydraroll LTD. Satijin has more than 17 years of experience in loading and unloading solutions, focusing on warehouse logistics efficiency and deploying manual and automation strategies to deliver cost savings.


FREIGHTPOP: HOW DID YOU GET STARTED IN LOGISTICS?

WOUTER: I joined Joloda as General Manager for Europe and grew the market there. In 2012, I joined the Board of Directors, and five years later, my good friend and Joloda CEO Michele Dematteis and I became company owners. We're now selling in 32 counties and have grown to more than 250 employees.


FREIGHTPOP: WHAT MISCONCEPTIONS DO YOU SEE IN THE MARKETPLACE?
WOUTER: Many of our customers are transport companies. Over the last two years, there have been huge waves of disruption in the supply chain and insufficient capacity. Transport companies were able to charge what they like for logistics services because clients desperately needed their products and everybody involved was making good money. However, since COVID, there's been a shift in the way shippers and transport companies are doing business, with the focus shifting to the lowest price per pallet/unit. It's a race to the bottom. It doesn't matter who shows up to deliver the service or what type of equipment they have - anything goes.
For me, that's wrong. It should be more about a long-term partnership focusing on consistent value and safety. A better solution is to sign longer contracts and co-invest with shipping partners in the latest equipment and automation to streamline operations. This leads to long-term savings.


More Efficient Warehouse Operations

FREIGHTPOP: WHAT'S DRIVING THE GROWTH TRAJECTORY WITH WAREHOUSE AUTOMATION?
WOUTER: There's a significant shortage of labor everywhere. It's not even about labor cost; there simply isn't a pool of available people. So, you're seeing a big drive to automation, not just product-automated loading and unloading, but automation in general, including automated guided vehicles and autonomous mobile robots (AMRs).
The trend is towards "lights-out warehouses" to reduce labor dependence, error rates, and improve safety. Everything is about online logistics, so you have just enough people to manage the warehouses. Automation is the trend for the next ten years.


FREIGHTPOP: HOW CAN SHIPPERS MAKE LOADING AND UNLOADING SAFER AND MORE PRODUCTIVE?

WOUTER: We engage our customers by asking a lot of questions. We break down specific business cases, looking at things like where the highest volume is, analyzing how picking, packing, and movements are done, and where there is room for improvement.

You need to first identify where there are problems with your loading and unloading, such as bottlenecks that limit productivity or create unnecessary safety issues. How are you doing things now? What could you do better? While you always want to link investments to cost savings, you also want to examine how these investments can increase safety and reduce damage.


GLOBAL AUTOMATION SOLUTIONS

FREIGHTPOP: WHAT DIFFERENCES DO YOU SEE IN DEPLOYING AUTOMATION IN DIFFERENT REGIONS?

WOUTER: We work in more than 32 countries with global partners in the U.K., Europe, the U.S., Australia, Malaysia, South Africa, Japan, and more. We get to engage with logistics professionals all around the globe. The questions and answers for the cases at hand really vary. For example, in the United States, there's still plenty of space. So, you can put large distribution and fulfillment centers next to highways. In Europe, space is at more of a premium, typically meaning facilities need to be built big and high and need to be automated. It's similar in Japan, where you must build up rather than out.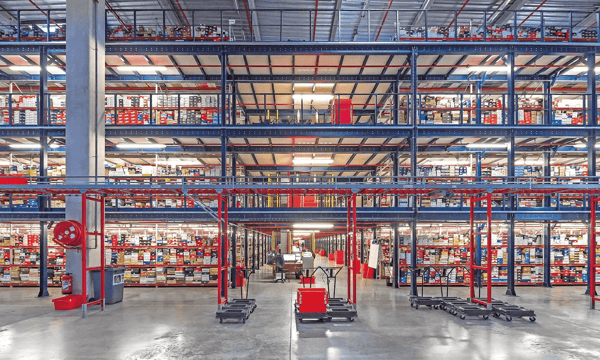 People often think about automated loading solutions in terms of what's being deployed in Europe, where everything has to be reached. There's a common misconception that automated loading systems are "European dreams." This is not really the case, as we also see a lot of automation popping up in emerging markets, such as in South America and India, where labor is available but businesses are looking to automation to address concerns of safety.
Innovating New Technology for Evolving Logistics Challenges

FREIGHTPOP: YOU'RE LAUNCHING SOME NEW TECHNOLOGY. CAN YOU TELL US ABOUT THAT AND HOW IT FIT INTO TODAY'S TRENDS?


WOUTER: Definitely. We're in the final stages of acquiring a new business that primarily manufactures ground-handling equipment for air cargo in warehouses. The value we'll be able to bring to businesses in this sector is "modularity and flexibility". We're seeing a lot of air cargo handling facilities moving away from large airports due to congestion, lack of labor, and environmental concerns. A lot more cargo is being handled in smaller regional airports. We're also developing a loading system for non-modified container and trailer spaces.


Looking Ahead

FREIGHTPOP: DO YOU HAVE ANY PREDICTIONS FOR THE FUTURE AND THINGS LOGISTICS COMPANIES SHOULD KEEP IN MIND?

WOUTER: Automation is here, and we'll only see much, much more of it in the future, especially robotic solutions. You're already seeing an unbelievable amount of specialty robots, AMRs, and human-like robot applications. It will not stop, and the next phases will be even more interesting.
One remaining challenge is a gap between what the robots can do at this point in time and what the end client wants them to do. How do big suppliers of AMRs tailor their solutions to what's needed? Customizing these tools for specific use cases will be a big part of what we do at Joloda Hydraroll. You'll see more demand for integrating these robots, tailored for the end user.


What's Your Story?
If you're a logistic professional with insights to share, we'd love to hear from you. Reach out today to schedule an interview to be featured in a future edition of Leaders in Logistics.