6 min read
Expert Tips on Freight and Shipping Throughout 2023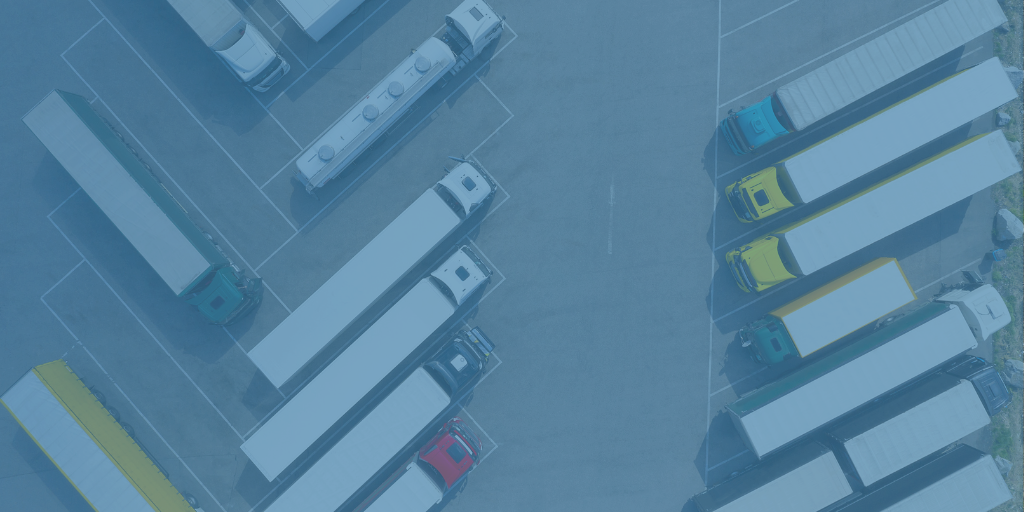 We're halfway through Q1 and still wondering when carrier rates, labor disruptions, and the global supply chain in general will cut us a break. We tapped into what experts are tipping for the rest of the year to help you stay ahead.
To help see down the pipeline of what's in store, GPS fleet tracking Force by Mojio Ops Director, Kyle MacDonald, says:
"Most experts (agree shipping rates) are going to drop. This will mean that the price of many goods will also drop, giving most consumers a break...For businesses that rely on heavy shipping, you should see a reduction in your shipping costs in 2023. However, it's a smart decision to remain prepared, as those lower rates might not materialize until well into the year."
Reducing costs for all? That certainly sounds positive. What else are experts saying we should keep an eye on?


ECommerce Logistics Trends

Cross-border compliance services Eurora CEO Chris Lentjes, believes the landscape and trends in global eCommerce logistics and shipping are changing dramatically. The introduction of new technology, increased customs requirements, data digitization, and sustainability considerations have forced companies to rethink their supply chains in order to remain competitive and viable.


Customs Compliance

Customs compliance has become a significant challenge for global shippers as more international governments are introducing stricter rules and regulations for imported goods. Companies must now keep up-to-date with these changes if they want to continue operating in the global market. Chris says:
"Import taxes are being expanded/enforced (Singapore GST, ICS 2, CARMS, etc.). The trend started in Europe, and Singapore (began enforcing their import tax in January). Countries have been lax about enforcing tax laws, but that is changing when there is money to be made. Malaysia has signaled that it will enforce this and expect more countries to follow. One exception (for now) is the U.S. - they've gone on the record saying they will not do this."
Data Digitization

Data digitization has also become essential as it allows companies to track shipments throughout the entire process – from sourcing materials through delivery. By leveraging data, companies can make decisions based on real-time insights and reduce the risk of delays or miscommunications.
Additionally, data digitization has enabled access to new technologies such as blockchain and AI, which have opened up many possibilities for optimizing logistics processes. Chris explains:
"Until recently, much of the work in terms of shipping charges has been guesswork and relied on the consumer doing calculations. That will soon be a thing of the past. Automation is here and it should be welcome by all because it brings efficiency, accuracy and increased revenue by removing uncertainty. Companies adopting these solutions will likely lower their operating expenses and increase service performance."
Sustainability

Sustainability is another factor that must be considered when managing global logistics and shipping. Companies are increasingly looking for ways to reduce their environmental footprint to attract customers and build trust with local communities. Chris adds:
"Both the shipping industry and aviation industries account for about 3 percent of global greenhouse gas emissions. Inefficiencies in other parts of the purchase process can result in wasted or unnecessary shipping such as items that are returned or taking up valuable warehouse space."
Labor Disruptions and Costs

Labor disruptions are a major concern when dealing with global logistics and shipping. Labor costs tend to be a significant portion of the total cost, and any unexpected changes, such as strikes or labor shortages, can cause delays and increased expenses. Chris highlights:
"US Railways, West Coast Ports, and UPS driver contract discussions in summer 2023 may cause disruptions to service and create a period of uneasiness...In 2022, labor costs in warehousing and transportation impacted most businesses. In 2023, workers will likely seek pay increases to keep up with inflation, which is still high."
How To Improve Your Logistics Outlook in 2023

Companies must stay up-to-date with all customs requirements, leverage data for insight, consider sustainability measures, and mitigate potential risks from labor disruptions if they want to remain competitive in today's market. They should also improve their logistics operations by auditing contracts, pricing structures, and workflows to keep up with industry standards.
Review Current Shipping Contracts & Pricing Structures

Custom flexible packaging PKGMAKER Marketing & Ops Director, George Harrison, tells us high volume shippers should:
"First and foremost, it's vital that you review your current shipping contracts and pricing structures. Are they delivering the best value for money? Is there any scope for improvement? Could you benefit from renegotiating a better deal? Don't hesitate to start discussions with suppliers if the answer is yes!"
Examine Workflows and Processes



George also reminds us of the importance of streamlining operations:
"Do you have access to the latest technologies or could investing in them help streamline your operations even further? For example, automation can drastically reduce manual labor costs and free up your team's time for other tasks. Even if you don't have the budget to implement such solutions now, it's worth looking into so that you can make an informed decision when funds become available."
Stay Up-To-Date With Industry & Compliance

Staying on top of industry changes and compliance requirements helps businesses protect themselves from legal issues and financial losses. It also helps your company identify opportunities for growth and expansion. George leaves us with:
"Stay up-to-date with industry changes and compliance regulations...Conduct regular training sessions with your staff so that everyone is aware of how to operate within the law and ensure safe practices are being followed at all times."
As we progress through 2023, it's essential to start thinking about how the logistics landscape can and will change and what that means for your business. Now is the time to review your current shipping contracts and pricing structures, examine your workflows and processes, and stay up-to-date with industry changes and compliance regulations.
Do More With Less!

Resources running thin? Need to uncover hidden costs? Access our C-suite guide and discover:
How to manage logistics in downtimes

How to leverage your technology

How to maximize value from fulfillment & DCs

And much more!
Download the guide and do more with less!