5 min read
The 4 Pillars Of Digital Transformation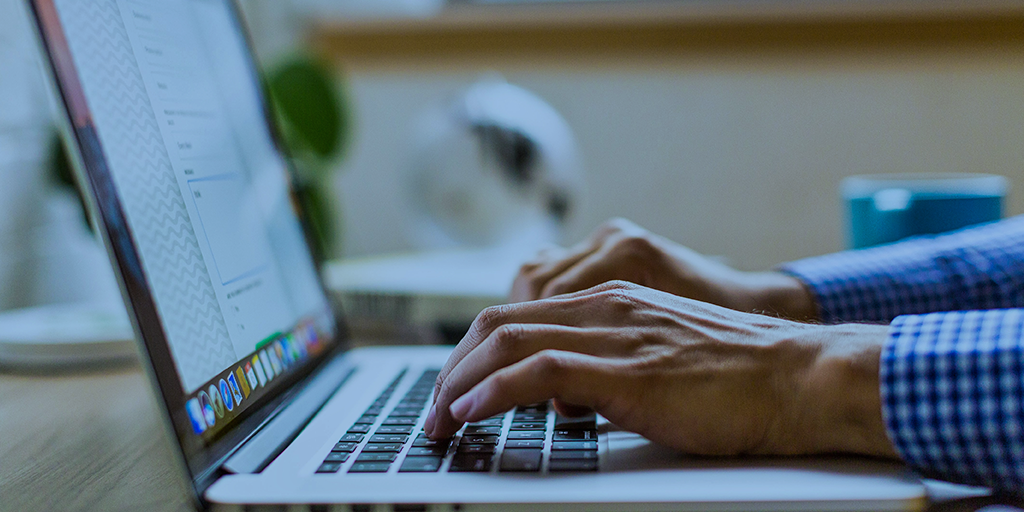 According to Harvard Business Review, many leaders fail to appreciate how vital the four pillars to digital transformation are, with weakness in any of the four areas often leading to failure.
HBR says they have participated, advised, and studied hundreds of digital transformations and have identified four key elements:
Technology - Are the best solutions that meet your unique needs selected, with a thorough plan developed to integrate systems throughout your business?


Data - Bad data wastes time, costs money, impairs business decisions and alienates customers. You need to pull data throughout the business together seamlessly, allowing your business to operate on "one truth".


Process - True digital transformation requires an end-to-end mindset, with operations being carried out through seamless connections.


Organizational change capacity - You should invest time to band teams together toward the importance of your digital transformation. Everyone needs to be "on deck". Change management is difficult, and the last thing you need is to fight staff during implementation.
HBR notes that a critical element of the four pillars above is ensuring siloed information throughout your supply chain is connected, enabling you to be a data-driven organization depending on reliable, stable data and moving forward with holistic processes.


New Guide: 8 Strategies to Build a Disruption-Proof Supply Chain


Logistics Software
What does all this look like for your logistics?


TECH - Businesses who ship need robust shipping software, aka Transportation Management System (TMS). As we outline in our Buyer's Guide to Shipping Software, critical features to look for are flexibility, multimodal capability, workflow automation, and easy implementation and support.


DATA - Your TMS needs to import and export data via a single platform. Data should include (but is not limited to):
IMPORT

Order Numbers
PO Numbers
Ref. Numbers
Origin Information
Destination Information
Product Details
Shipment Details
Carrier Details
Other User-defined Details

EXPORT

Tracking Information
Freight Charges
Shipment Details
Carrier Details
Other User-defined Fields
PROCESS - Good shipping software improves and automates operations. End-to-end, holistic processes should include:
Pulling in live carrier quotes so you can compare freight rates on a single screen
Invoice auditing automation to identify carrier discrepancies and gain leverage in rate negotiations
Customization capability to connect non-standard systems and carriers
Automations that reduce manual data entry and subsequent human error

BUY-IN - The best way to have buy-in on the shipping software you integrate into your business systems as part of your digital transformation is to select software that is intuitive, simple to use yet powerful, and backed by readily available IT and customer support.
What prevents businesses from digitally transforming?
CocoSign Cofounder Caroline Lee, whose company is involved in continual software development, tells us:


"Many factors can appear as obstacles in digitization and integration. One such factor is the cost of setting up the tools required and training employees. Other similar barriers include the time taken in building the plan for proper digitization, laying down a strategy map, and gathering the necessary equipment for the process."


Investing the time and money into finding a solution is vital to stay competitive and to deliver on customers' insatiable appetites for fast deliveries.

Financial Consultant and The Bottom Line Group CEO Michael Hammelburger advises:

"When business leaders refuse to (undergo) digital transition, (there) is a great loss in profitability. They fail to optimize and become efficient at allocating resources and workforce."


What are the immediate benefits of digital transformation?
Caroline Lee outlines some of the immediate benefits, which are:
"

Better cash flow:

Digitization helps in better management, improved efficiency, and keeps the cash flow coming.
Lower cost:

Since you don't have to employ various other instruments to facilitate and manage different systems as digitization brings them on the same platform, costs are notably lowered.
Reduced manual labor:

When software is used to fulfill tasks that are only a manual burden to employees, e.g., repetitive processes, the workload is significantly taken off of employees' shoulders.
Improved accuracy:

Analyzation and accountability become convenient, which boosts the accuracy of processes.
Enhanced customer service:

When some processes are automated, and systems are customized, customers get faster responses."



INFOGRAPHIC: See What Powerful Shipping Software Does!


Getting started - What your teams need to be successful!

What your IT team needs:
FreightPOP Co-Founder & COO Doug Henrriquez says:


"You need to find a TMS solution that is accessible yet secure. You must find a solution that can integrate into your tech stack with little to no ongoing maintenance. You need a solution that non-technical people can manage and get new users and locations up and running in minutes with no IT help.
Lastly, you need a solution that doesn't require IT resources to maintain and is capable of easily scaling as your business grows."


What your digital transformation Project Manager needs:
Caroline Lee advises:
"To successfully digitize systems, (you) need a perfectly planned layout of activities and good strategies. Additionally, (you) require the company to train their employees for the upcoming changes."


Helpful ebooks to get you started!
To learn more about how to meet your business goals through technology and software, check out our Integrations & Digitizing Logistics Ebook Bundle! Access industry tips on integrating and creating better supply chains to manage and scale your freight. Let us guide you on your digital transformation journey!