4 min read
FreightOptics CEO Brad McBride Weighs in on Carrier Capacity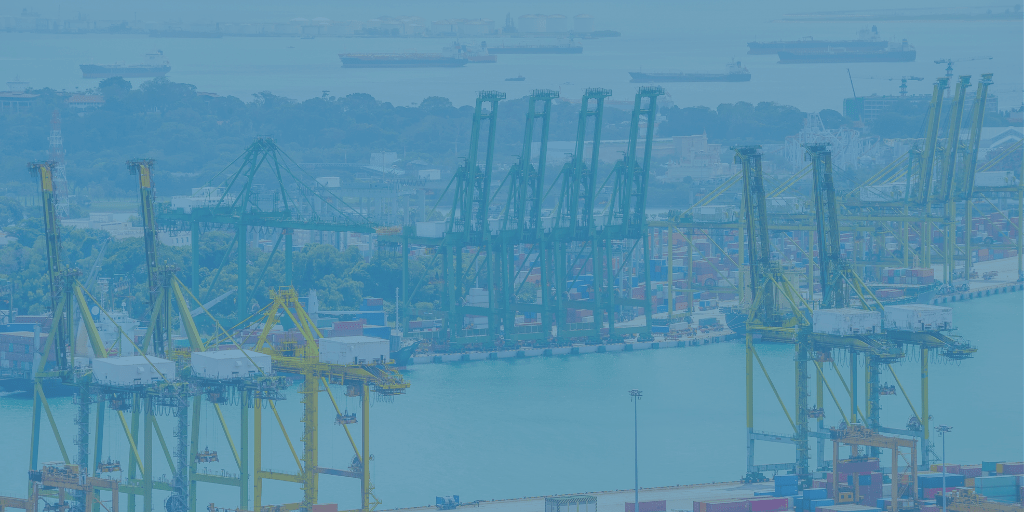 With global and domestic issues continuing to back up our supply chains, freight prices are soaring. But simply committing to these higher rates doesn't mean you'll find the capacity you need.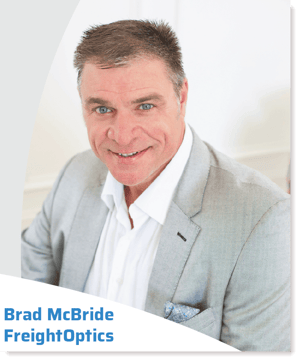 In this post, logistics industry leader and FreightOptics CEO Brad McBride shares his insights on how to contend with limited capacity.
"The first thing to understand is that the backlogs in the global supply chain are real, and they are not going away anytime soon," McBride begins.

Load to truck ratios are sitting at near-record levels in nearly every part of the U.S. At the same time, the American Trucking Association reports a surge in freight volume of 7.4% in 2021 and forecasts continued demand growth across all shipping modes. Total tonnage will likely increase for the foreseeable future, growing as much as 28% by 2031.
McBride advises:
"Wishing things were different, or back to normal, isn't going to help you get things done. Decision-makers in the logistics space need to start looking at how they can operate within these new parameters."
Amid these concerns, shippers still have to do what they can to remain profitable and keep their customers happy. So, how can you manage operations in an uncertain time and improve your situation? Here are a few suggestions:


Provide Flexibility
Carriers are now more selective with loads, and emphasize other factors besides just price. If you can adjust your operations to accommodate carrier needs, you may be able to tip the scales in your favor.
For example, can you offer:
Better payment terms or faster payments
Reduced drive turn time with fast loading and unloading times
Flexible pickup and delivery times, including wider windows and weekends
Preferred parking options
Automated and electronic shipping documents
Drop and hook programs

Diversify Your Carrier Portfolio
Building a resilient and efficient logistics network is crucial for smooth operations. However, that's become exceptionally difficult in today's environment. A process that worked just fine for years is suddenly dysfunctional due to multiple breaks in the supply chain amid a carrier capacity crunch.
McBride offers this tip:
"Now, maybe more than ever before, it's important to take a look at diversifying your carrier portfolio. Utilizing multiple carriers at both the national and the regional level can set you up to best navigate the congestion and delays."
Nearly a third of a shipper's time each week is being spent finding backup carriers in light of tender rejections, according to a report in SupplyChainDive. By diversifying carrier portfolios, shippers have more options. With a modern transportation management system (TMS), you can juggle hundreds of carriers and automate your bid and tender process.
Optimize Your Processes
There are many factors squeezing carrier capacity right now. Along with congestion in the supply chain, there is a significant increase in consumer demand, leading to many empty shelves for shoppers. On top of this, there are the additional challenges of:
A shortage of raw materials and products
Significant labor shortages in the trucking industry
Rising labor costs
Difficulty getting parts to repair trucks and equipment
These factors increase pressure on shippers and lead to cost increases on nearly everything involved in the supply chain, thus decreasing profit margins. Trying to raise prices on products to offset those rising costs can actually diminish sales, leading to a vicious cycle.
These circumstances force shippers to re-examine every phase of their operations, from procurement to fulfillment. Streamlining operations and automating as much as possible in the supply chain is crucial to managing costs, remaining viable, and staying competitive.
Managing Capacity Issues
It's going to take some time for supply chain issues to resolve. In the meantime, managing these issues requires a change in approach.
If you are still doing things manually, using a system that doesn't automate processes, or if you're frustrated with the shipping software you are using, you should consider working with a robust transportation management system that includes intelligent enterprise logistics.
Unlike legacy systems that cost a fortune and typically offer simplistic toolsets and poor integrations to your business and warehousing systems, there are now TMS solutions that are affordable, employ advanced tools, and integrate smoothly. Modern TMS platforms allow you to optimize your logistics planning and execution and conduct carrier analysis faster than ever.
McBride confirms:
"Custom-built tech platforms that can handle complex shipping profiles are difficult to create, even in the best of times. However, thanks to the digital transformation that was already taking place in the supply chain industry prior to the pandemic, advanced logistics platforms already exist that shippers can easily integrate and partner with."
Can't get your Freight Moving?
FREE DOWNLOAD - Check out our new whitepaper sharing fresh solutions from a cross-section of logistics experts on how to improve your capacity and access to carriers for 2022. Tips include:
Managing stakeholder expectations
How to stop putting out fires—and get organized
Leveraging carrier data and analytics
And much more!
Shippers can no longer wait to make changes to their systems and processes, hoping things will get better on their own.

Download our whitepaper now and gain solutions on operating in our current climate.