We have just announced some amazing new software updates available on our TMS software that will give our shipping and logistics customers incredible capabilities in managing their supply chains.
This follows integration enhancements we made earlier in the year, which allow customers to integrate with Netsuite, Quickbooks, Veracore, Microsoft Dynamics GP, and over 20 other key technological platforms.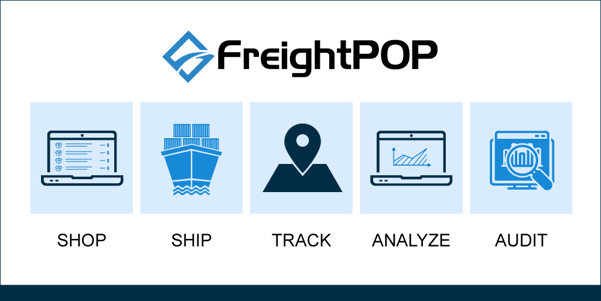 Take a peek at our latest additions:



Customer Collaboration Portals: Allows customer visibility into open and shipped orders, with the ability to process return shipments back by easily printing required BOLs and shipping labels.



Vendor Collaboration Portals: Allows vendor visibility into open POs, while giving carriers the ability to ship off those POs. This gives customers greater supply chain visibility (SCV).



Carrier Portals: Allows carriers to provide rates, tracking status, and documents so they can communicate in real-time.

Multi-leg Shipment Management: Enables shipments that have multiple legs to be managed in one seamless transaction, saving time and increasing SCV.



Marketplace Rates: FreightPOP refers customers to their carrier partner discounts when their rates are lower than customer negotiated rates or current market rates.

Return Labels Management: Allows customers, particularly e-commerce customers that provide return labels per shipment, to access an automated management system to track batched or print-as-needed return labels.
Access 5 Must-Have Tips - A Buyer's Guide To Shipping Software!


To see our official media release on our new features, click here.
For more information on supply chain management, check out our eBook bundle!