5 min read
What You Need to Know About a Freight Recession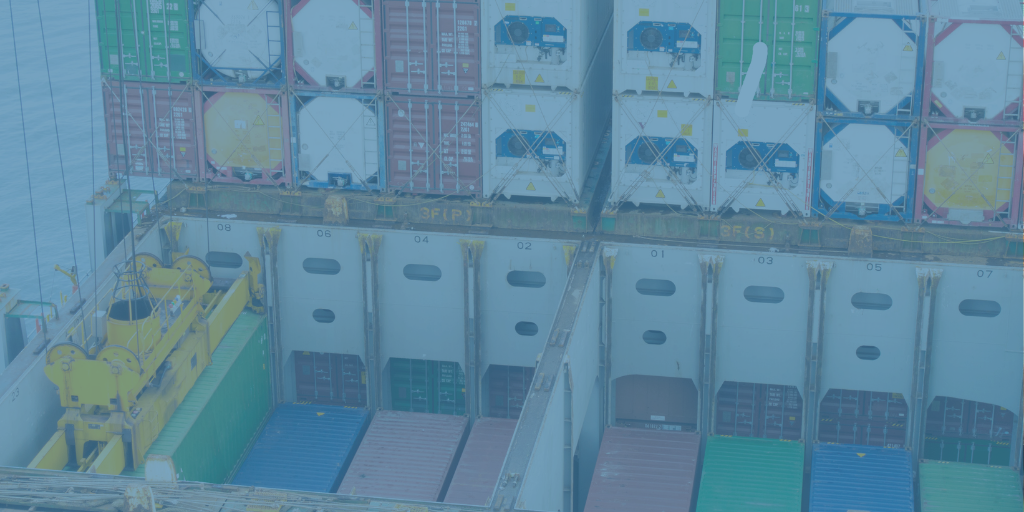 After two years of record demand and tight capacity, there's talk of a freight recession. And depending on who you listen to, there's either a pending recession or things are going just fine.

Freight Recession Warnings
A Bank of America survey indicates truckload demand has fallen 58% despite tight capacity and rising spot rates entering "near freight recession" levels. In his latest market note, JP Morgan analyst Brian Ossenbeck says, "The risk of a freight recession is rising and likely inevitable".
Stock watchers note that prices have fallen for most major publicly listed trucking companies.
In recent weeks, Joe Racjkovaz of the Western States Trucking Association (WSTA) told Talk Business & Politics that low trucking demand might indicate a general economic recession. Craig Fuller at FreightWaves shared this concern with Yahoo News, saying demand has "dropped off a cliff." Fuller sees a sharp decrease in demand and spot market prices dropping and is worried that an impending freight recession will force some smaller trucking companies into bankruptcy.

Demand and Pricing
Demand and pricing go hand-in-hand. With demand falling, prices are falling as well.
The Cass Freight index measures monthly freight activity closely. Its most recent report indicates the chance of a freight recession is considerable. "After a nearly two-year cycle of surging freight volumes, the freight cycle has downshifted with a thud," wrote the report's author.
Cass sites multiple factors impacting demand, including:
Consumer spending is shifting from goods to service
Inflation is dampening overall spending
Higher fuel prices are leaving their mark
Federal government is tightening monetary policies
Bill Driegert, Co-founder and head of operations at Uber Freight, reports that spot rates are down 30% since the start of the year, putting pressure on contract rates due to falling demand. He worries that new drivers entering the industry may struggle to stay employed as freight demand falls.
Some Top Trucking Companies Disagree with Analysts
Not everyone agrees with this assessment.
The first quarter is typically one of the slower times for trucking companies. Yet, the country's largest FTL carrier, Knight-Swift, reported a 45% year-over-year increase in revenue. The number two carrier, JB Hunt, saw a 61% uptick in revenue from last year based on 77% higher volume.
LTL carrier ArcBest Corp (ABF Freight owner) posted operating revenue in Q1 2022 of nearly $95 million — almost 3X last year's Q1 revenue.
Results like these led David Jackson, CEO of Knight-Swift, to comment, "Reports of the death of the freight market ... have been greatly exaggerated" during a first-quarter earnings call.


Mixed Messages Across Sectors
Another place to look is production. Examining the pending orders in the production queue for manufacturers can provide insight into what's ahead.
Profitability primarily comes from the trucking industry's retail, industrial, and auto sectors. Retail demand appears steady, but continued inflation and worries about consumer behavior are looming. After two tumultuous years, industrial demand is constant, but pent-up demand may also be waning.
One of the biggest concerns remains in the auto industry. Auto manufacturing, components, and products account for about a fifth of US trucking. Although, there's been a slowdown due to supply bottlenecks. However, production hit a 14-month high in March. Auto manufacturers are still forecasting a good year, but economic factors will play a significant role in how that plays out. For example, new car sales are off more than 20% in May.
Movements in manufacturing cycles are often a precursor to slowdowns in the freight business, and so far, orders have continued on a growth trajectory. Orders for manufactured goods rose again in April for the 23rd time in the past 24 months. The US Census Bureau shows a 0.4% increase in new orders totaling $1.2 billion.


Is a Freight Recession Imminent?
So, are we headed into a freight recession? We'll have to wait and see.
Certainly, warning signs are there. Even though current rates remain high, they have been falling, and demand shows signs of slowing. Fewer tenders are being rejected even at lower rates.
Whether we enter into a freight recession will likely be tied directly to the country's overall economic condition. Inflation is now at a 40-year high. Rising interest rates and continued supply chain disruption also have analysts concerned.
Just look at this summary of analyst projections by The Washington Post, commenting on the possibility of an economic slowdown in the US:
Moody's Analytics: "Recession risks are high — uncomfortably high — and rising.
Goldman Sachs "very, very high risk" of recession
Wells Fargo: "no question" the US economy is headed for a downturn
Mark Zandi, Chief Economist at Moody's, may have summed it up best, telling the Post: "We're traveling very close to the edge."


What Can You Do?
Logistics experts heavily advise staying agile to cope with tumultuous rates and capacity. Learn some clever ways to stop putting out fires and manage your logistics in strategic ways you may have not considered. Check out our whitepaper New Solutions to Improve Your Capacity and Access to Carriers for 2022 to learn how!