4 min read
4 Intermodal Tips For Successfully Reduced Freight Costs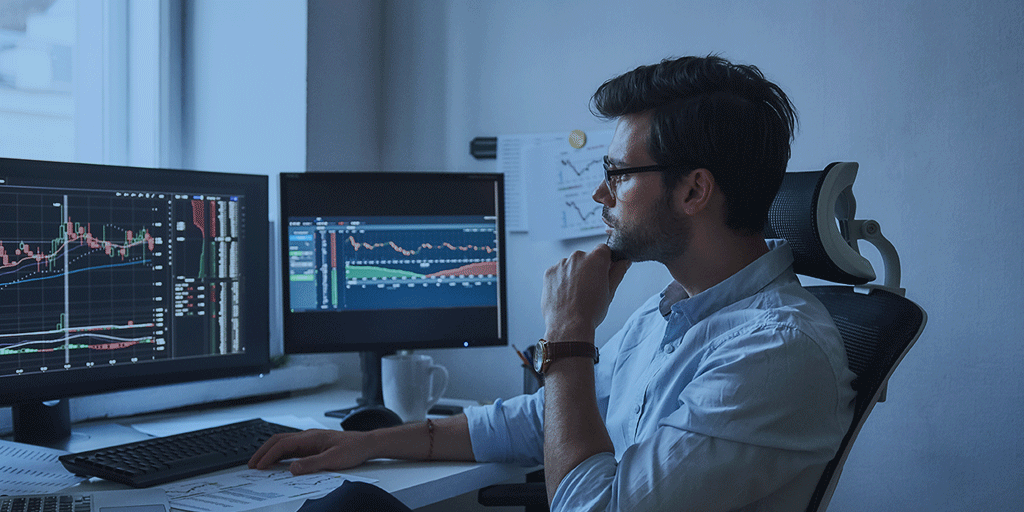 Intermodal transportation typically saves you 10-15%; however, it is more complicated than direct shipping. There are differences to be aware of and prepare for to save successfully.
Difference between intermodal and multimodal
Let's be clear on some differentiators when shipping across multiple modes. When transport travels over various modes, rail and truck are typical examples, under multiple carrier contracts, that is known as intermodal shipping. Multimodal is when shipments fall under one carrier contract from mode to mode.
The various potential modes include trucks, trains, boats, and planes–with undoubtedly drones soon to be commonplace on the last mile of delivery on lighter shipments.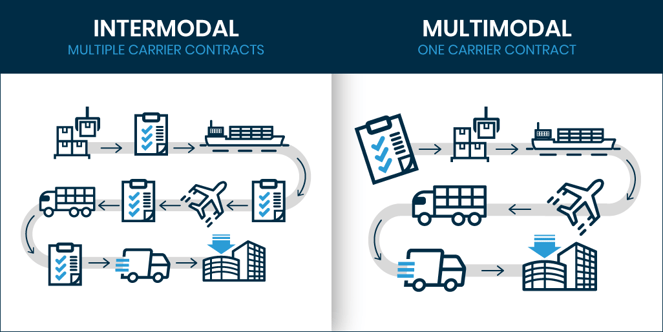 Benefits of Intermodal - show me the money!
Intermodal transportation allows you to save money in two specific ways:
Mode selection: You select the best carrier and mode at each leg of the journey–and how best to break up that journey. You can take into account negotiated contract costs and fuel efficiency in making these decisions.
Reduced handling: Standardized intermodal containers reduce direct handling of your shipment during the entire journey.
GUIDE: Digital Connectivity For Freight & Shippers


Benefits of multimodal - a need for speed!
The primary benefits of using multimodal are it removes the hassle and time involved in organizing multiple contacts. A multimodal transport operator (MTO) takes on the responsibility and liability of your shipment throughout its journey.


1) Know when to go intermodal
If saving money is your primary focus, investigating intermodal options is a good idea. Here are a few other characteristics that make your shipment a solid candidate for intermodal:
Your freight is traveling at least 300 miles–the longer the distance, the better value you reap shipping on rail, with truckloads proving the better value on shorter distances.


Your cargo shipment is an ongoing requirement at similar volume.

For example, intermodal may be a better option than sending multiple LTL shipments weekly to the same location.
Your freight weighs

no more than 42,500 lbs

.

Contrast that with trucks, which can take cargo up to 45,000 lbs. The weight difference is due to the 53' intermodal containers weighing 2,500 lbs more than standard dry vans.
When deciding on trucks vs. intermodal, you should consider the overall cost of the modes and not base it strictly on a cost per mile quote. Keep in mind that intermodal is more likely to go out of route and incur more mileage than trucks. You will need to take into account all the modes that travel as one holistic cost and compare it to OTR options.
A Guide to Digitizing Logistical Supply Chains
2) Understand intermodal containers
As noted earlier, intermodal containers have unique weight factors. According to Global Trade Magazine, the top issue new intermodal shippers encounter is not understanding the weight and distribution of intermodal loads. Do keep in mind that your bill of lading needs to be 42,500lbs or less to reduce the risk of being overweight.
Intermodal containers are also more rigid, allowing them to be stacked. The onus for blocking and bracing cargo is generally on the shipper. Blocking and bracing is critical if your cargo is traveling on rail as rail shipments experience steady, harmonic vibrations that cause unsecured freight to shift. Blocking and bracing are not tricky, and shippers will find railroads helpful in providing direction on how best to secure freight.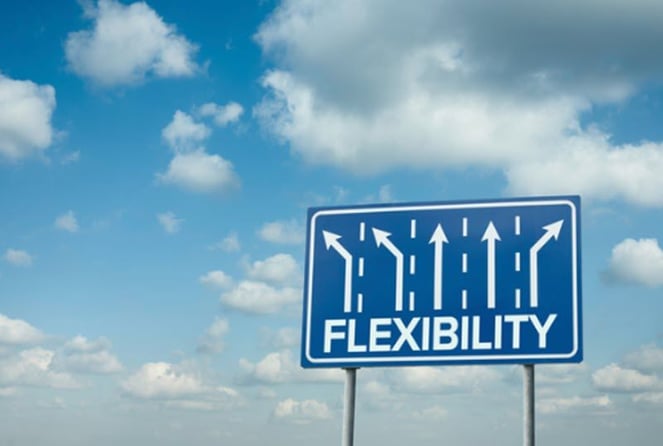 3) Be flexible and allow more time
The general rule of thumb is intermodal transport takes what a truck would take, plus a day. Particularly with rail, you need to allow more time as rail is prone to detention more than trucks. And you should allow an extra 2-3 days if your freight is traveling via rail over different Class railroads (Class I, II, or III).
So, time-sensitive, temperature-controlled freight is not your best bet on intermodal, but light-weight cargo that does not need to be temperature controlled is. Nation-wide retailers that ship clothes, cereal, and furniture rely heavily on intermodal transport.
Managing Private Trucks and 3PLs


4) Shipping software to organize and track multileg shipments
If you ship intermodal and are relying on your team to organize multiple contracts and track the entire shipping journey, you need capable shipping software. Your shipping software, or TMS, should be able to:
Allow you to shop rates from a single platform–no logging in and out of carrier websites to book intermodal jobs.

Track shipments

in real-time so you can manage customer expectations–better visibility means less friction with customers and carriers.
Alert you to hold-ups, such as a block at Customs, that you usually would only receive end-to-end updates on.
We encourage you to check out our TMS capabilities of Expedia-like carrier rate shopping and freight tracking to make intermodal shipments easier for you to manage.
And if you need help with putting together RFPs, access our template below to solicit carrier quotes faster!