5 min read
5 Expert Tips For Advancing Your Logistics Planning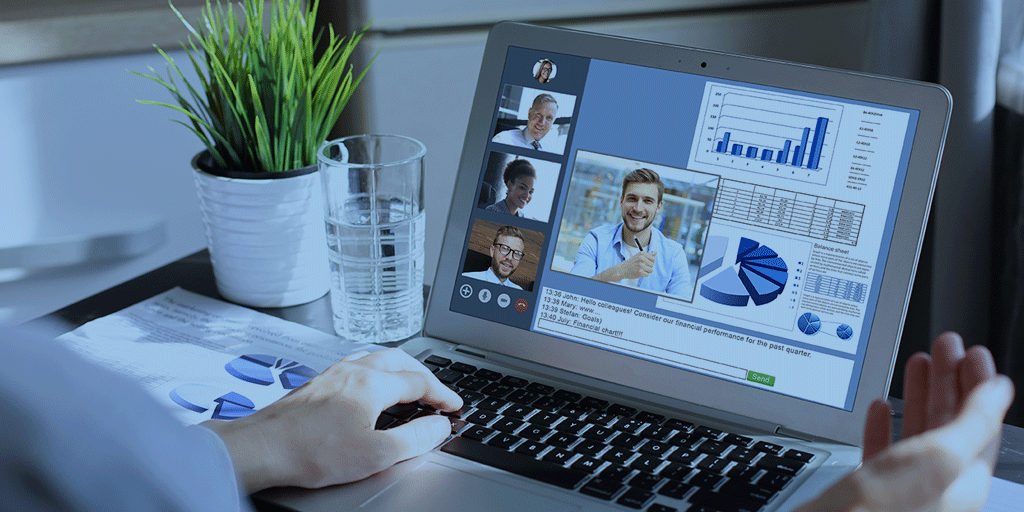 How can you plan to be in a strong position during times of supply chain disruption? In this post, logistics and warehouse experts share what enterprise shippers need to know.

If you oversee your company's logistics or work in procurement, these timely tips will help you avoid potential issues and limit unnecessary costs!
Make cargo loading less like a game of Tetris!
1) Optimizing Cargo Space
Although optimizing space on a single shipment may not save you much, having a policy to maximize space on all shipments adds up to a lot over time.
Think of the pennies adding up for the main characters in the film Office Space. If the volume is right, even a penny per transaction can add up to hundreds of thousands of dollars! And heavy shippers have the right volume.
Beyond Warehousing's BDR Adam Epting shares how shippers can leverage space:

"There are a few simple steps that all shippers alike can take to get the most out of their cargo space. First and foremost is the reduction of extra space between cargo/pallets. When applicable, this is done best by floor loading or using a Cargo Loading Software to formulate a cargo loading plan. This will help make the cargo loading less like a game of Tetris and be more so a well thought out science."
Moto Transportation's GM Michael Melwicks offers his tips on cargo space:
"Freight shippers should take advantage of the length, width and height rules in effect for their carrier. Often shipments are not shipped to maximum height, wasting valuable free allotted space. Palletize or crate your shipment whenever possible, this will help speed up transport and reduce the possibility of damage costs."
2) Be Flexible
As logistics professionals have told us time and time again, the business of shipping is highly relationship-oriented. Your customer success begins with your vendor and carrier relationships.
In our interview with Ever Reach Logistics' Lisa Baron-Croft, she told us:


"(Logistics) is all about relationship building. You build relationships with your vendors and your shippers and you're always negotiating."

Part of maintaining quality professional relationships includes being flexible where you can, which builds trust and loyalty and results in you benefitting in better service and in-kind flexibility when you are in a bind.
In Industrial Marketing Management's whitepaper Flexibility and Quality in Logistics and Relationships, they highlight several key findings:


Logistics flexibility positively affects logistics service and enhances relationship satisfaction.
Relationship flexibility positively affects logistics service quality, which enhances relationship satisfaction.
The direct effect of logistics flexibility on relationship satisfaction is stronger under an uncertain environment (duress).

Look, a lot can go haywire with freight. And it is a lot easier to negotiate with vendors and carriers when you are in a bad situation if you have solid relationships with your contacts.


Our expert Melwicks also added to this:


"Make sure you let your cargo provider know the expected delivery date at the time of quoting. If you are flexible in terms of time, your freight charge will often reflect that freedom."


3) Plan for Disruptions
Besides relationship building, how can you prepare for specific supply chain disruptions?
ICC Logistics Services's Executive VP Oliver Nodjoumi shares his perspective, saying:
"(Due to COVID's impacts leading to tight capacity) shippers need to strategically plan with their direct and non-direct logistics providers to secure the capacity needed and control the rising fixed and market rate costs as much as possible.
Shippers need to improve their lead times for shipments and make sure their forecasting is robust as that will help to control supply chain disruptions."


Melwicks adds to Nodjoumi's thoughts with:


"Due to the regulatory changes to hours of service in the over-the-road segment, waiting time charges have been taken more seriously as of late. Make sure your shipment is ready to be picked up or received when a carrier arrives and avoid the extra charges."


4) International Shipping
There are practical things you can plan to save on exorbitant international shipping costs.
Nodjoumi offered his insight:


"International freight rates are at all-time high levels and continuing to rise; taking advantage of more productive lanes and distribution models will help to maintain a seamless experience for customers."
Melwicks also offered his thoughts:


"If your shipment is traveling cross border, ensure all shipping documents are ready and submitted to the appropriate customs broker. Border inspections and bond fees often add up to more than the freight charges, organization is key here."
5) PO Management
Setting yourself up for streamlined transactions is also a huge step in advancing your logistics planning.

Adam Epting tells shippers:

"Efficiency and accuracy is key.
There are several fantastic PO Management software tools on the market today that can handle Invoices, Vendor/Contracts, Purchase Orders and a number of other business functions. The best way to make the most of your PO management is to do your homework, try them out for yourself and find the one that best fits you and your business's needs.
Secondly, the consolidation of PO's and shipments to fill containers that otherwise would not be full can make a large difference as well. For example, one 40 foot container is more economical to ship than 3 partially filled 20 foot containers."
Want more great tips for high-volume shippers? Check out our new guide Better Supply Chain Integration to Manage and Scale Freight! Learn trade secrets to simplify and streamline your logistics.