4 min read
How To Shop For A Fulfillment Center - 6 Must Haves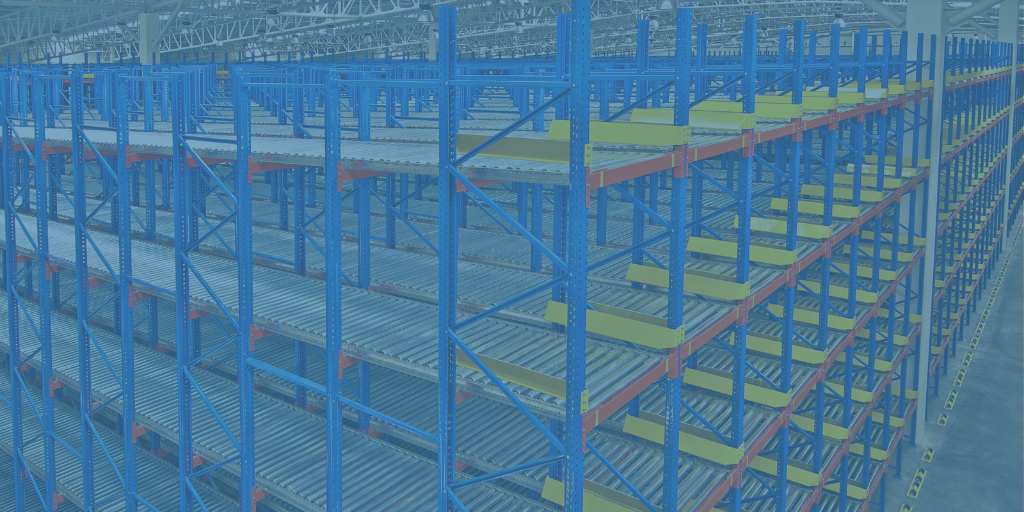 Seemingly impossible not to notice, facility and distribution centers are going up at an incredible rate across America as retailers and D2Cs invest in meeting consumer delivery demands.
According to Grand View Research, the global market size for eCommerce fulfillment centers now exceeds $86M. And the industry is expected to experience a compound annual growth rate (CAGR) of approximately 9.5% between 2022 and 2030.
Naturally, these figures prompt logistics service providers to double down on their investments in fulfillment centers. Many of these investments are focused on creating micro-fulfillment centers (MFC) or scaled-down versions of traditional facilities. In fact, there are plans to build more than two thousand new MFCs by 2025.
How Fulfillment Centers Help Your Business
MFCs facilitate faster shipping and reduced delivery times, which improve the customer buying experience and meet the undying thirst for same and next-day deliveries. A great logistics service provider can help you streamline your entire product delivery process, which can alleviate the burden on your in-house staff and allow you to decrease overhead expenses.
While there is no question that working with a fulfillment center can have substantial benefits for your business, you must choose the right partner. When seeking a fulfillment center partner, we recommend making your decision based on the following six key considerations:


1)
Your Business Needs
The scope of services offered by a third-party logistics services provider is typically very similar. However, how services are packaged will vary from provider to provider.
Before consulting with a prospective provider, take the time to outline your company's needs and most notable order fulfillment pain points. From there, you can focus your search on providers that offer the best services for your company.
The types of questions to ask include:
Are you struggling to manage returns?
To drive better engagement, do you need to ship your products in more captivating packaging?
Once you identify these needs, you will be better positioned to find a fulfillment partner.


2) Order Turnaround Times
Thanks largely to eCommerce behemoths like Amazon and enterprise-level retailers like Walmart, modern consumers have grown to expect lightning-fast deliveries when they purchase goods online.
According to a survey conducted in 2021, 40% of consumers state they expect their eCommerce order to be delivered within two to three days of purchase. Another 27% are optimistic their order will be delivered by the following day.
In light of these trends, you need a fulfillment center that can provide rapid order turnaround times. While living up to the two to three-day delivery expectation is not always pragmatic, the faster you can get your products in the hands of consumers, the better.
3. Location, Location, Location
The next consideration goes hand in hand with the topic addressed in the number two spot. Even if a fulfillment center promises to offer rapid delivery times, you should stick with a partner that has facilities located near the region you serve.
This consideration is critical if a large portion of your sales originate from a specific regional area.
The closer the fulfillment warehouse is to your customers, the shorter the delivery window. Choosing a provider with warehouses close to your customer base will also drive down shipping costs, which is another win for your brand image.


4) Transparency
During your consultation with fulfillment providers, ask plenty of questions. Find out the company's normal shipping turnaround times, their pricing model, etc. Ask to communicate with existing customers as well.
A great fulfillment partner will be transparent and honest about these details. If the company you are meeting with is anything less than forthcoming, it is time to continue your search elsewhere.


5) Packaging and Branding Options
The best fulfillment centers will give you a competitive advantage by providing several packaging options. Having the ability to select from different packaging options will allow you to choose the safest and most cost-effective solution for shipping your products.
Additionally, you want a partner who allows you to customize the packaging to represent your brand better. Sure, bland brown boxes get the job done. However, they do not help your company stand out from other eCommerce retailers.


6) Return Management Services
Finally, you want a fulfillment center that offers return management services. By outsourcing return management, you can substantially alleviate the workload of your in-house employees so that they can focus on more dynamic responsibilities.
Outsourcing return management can improve the customer experience and reduce administrative costs.
By paying close attention to these 6 essential factors, you can find the ideal fulfillment center partner for your company.
Tracking & reporting on Shipments
As part of your fulfillment center strategy, do you need a better way to track and report on your shipments? Check out our guide Supply Chain Visibility & Capturing the Data That Matters. Tracking a shipment via your fulfillment center's portal just doesn't cut it anymore. Companies that want to excel in the final mile aspect of their customer service need tailored tracking portals for their customers and automated tracking emails sent to customers with direct API's to the carrier in question.
This guide provides and in-depth look at:
Multimodal and Intermodal Tracking
Tracking Returns
The Power of Analytics
Report Customization
Spot Quote Reporting
And much more!