This post is part of our Freight & Shipper Optimization Guide.
It's pretty well known that Amazon's Prime Day has become the summer Black Friday for retailers, but it's not just retailers that feel the increased strain of the shopping event - the logistics industry carries this load as well.

And this compounds on the current capacity crisis, truck driver shortage, and unrealistic delivery times consumers are demanding from the industry as well.


Capacity Crisis
Experts point out that several factors led to this point where carriers struggle to keep up with shipping demand, which has led to rates going up as much as 30% in the last year.
The industry lost thousands of carriers during the recent economic downturn. There has been a spike in capacity due to the new federal Electronic Logging Mandate (ELD) that came into effect this year. The 2017 hurricane season has also been blamed for increasing capacity issues as the industry recovered from logistics disruptions in Texas and Florida.
Experts speculate that one day the capacity crisis will swing back, but not in the foreseeable future due to other serious issues they are contending with.
Truck Driver Shortage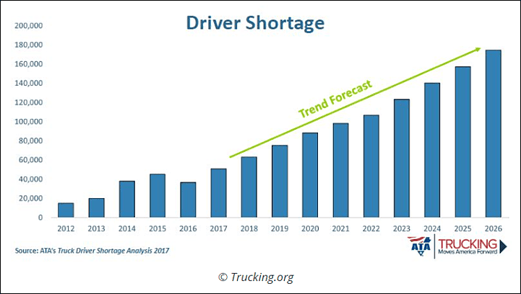 Trucking associations and carriers have been talking about a serious truck driver shortage in the industry for years. The American Trucking Association (ATA) indicates that their studies prove a steady driver shortage increase since 2012.
The US Department of Labor estimates that the number of truck driving jobs will grow by 6% per year through 2026. And the North American Trucking Association warns of a "perfect storm" that is coming, with the bulk of aging truck drivers that make up the industry set for retirement over the next 15-20 years.
Download our Transportation Management System Guide
Fast Delivery Times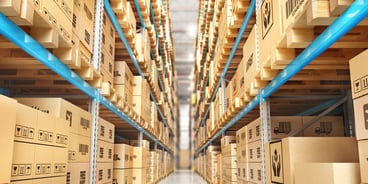 Amazon has helped cultivate the overnight and two-day shipping delivery trends. This pressure, coupled with the surge in growth of online shopping, has changed the supply chain. It has created even more of a need for additional truck drivers as more distribution centers have opened up to service local deliveries on short turnaround delivery times.
For more information about this, please see our post How to Keep Pace With Two-Day, Overnight, & Same Day Deliveries.
What Can Shippers Do?


Regardless of the type of shipping - parcel, trucking LTL/FTL, international air or ocean - shippers need to prepare for:


Rate increases from surge pricing
Capacity constraints
Delayed shipments
The BEST thing to address these is to make use of the latest technology and focus on the data.
Transportation Management Systems (TMS)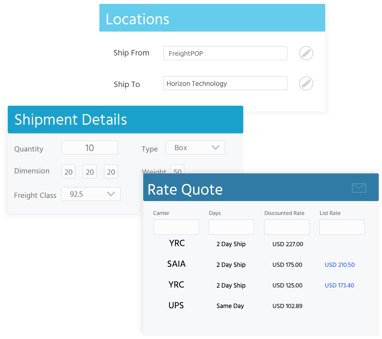 TMS systems are imperative in today's shipping climate.
Depending on the system, there can be a lot of unexpected and helpful features, however primarily what TMS tools do is put all your information on one platform and automate processes.

Automation through TMS can:

Enable quick quoting from multiple carriers to shop for best rates.
Connect shipping marketplaces to locate carriers with open capacity.
Provide proactive alerts and notifications on real-time shipping status.

For a more in depth look at how a TMS system can help shippers save money, plan efficiently in a volatile market, and help shippers cope with increase pressure events like Prime Day, please download our guide below.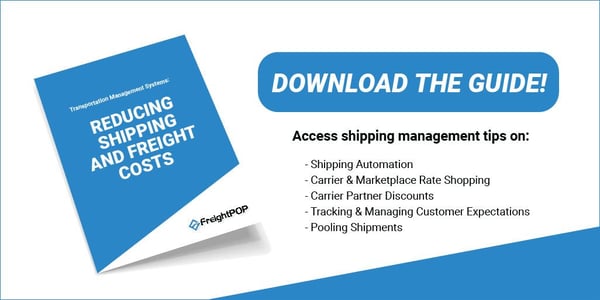 Posts in this series
NMFC Codes for Freight Classification
Freight of All Kinds (FAK) & Class Exceptions
Transportation Management Systems: Reducing Shipping & Freight Costs
Freight & Shipper Optimization Guide - Carrier Rate Shopping