5 min read
Key Considerations And Tips For Scaling TMS Along With Your Business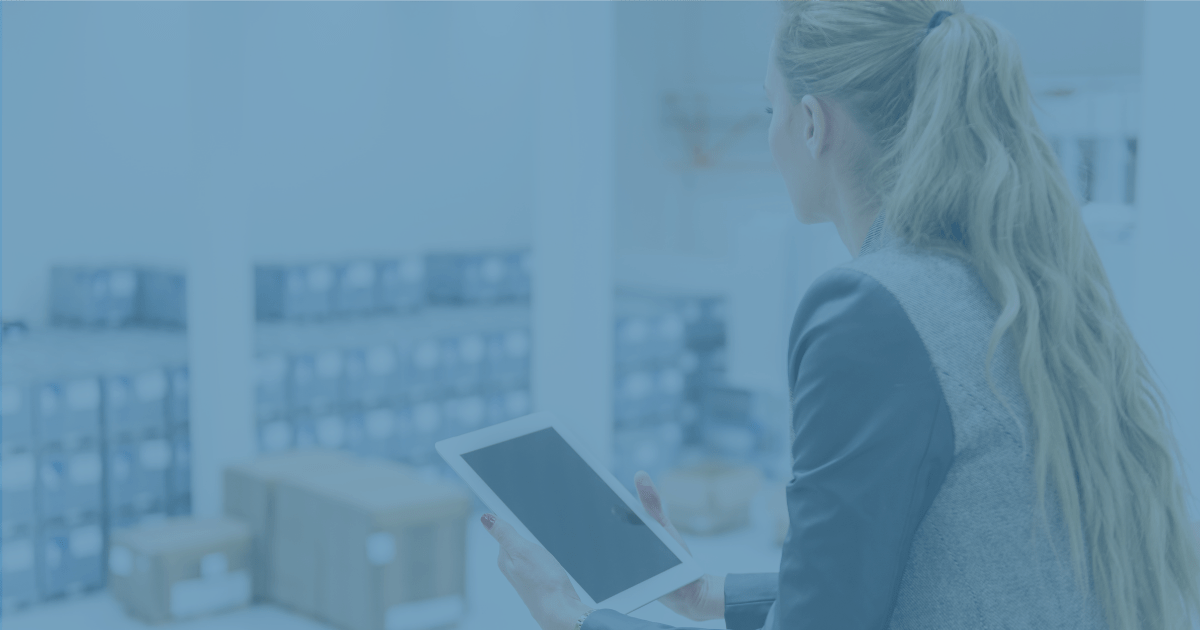 As companies evolve, more managers are implementing digitized solutions to ramp up operations. And transportation management systems are an essential tool enabling this digital shift.

Experts say the transportation management systems (TMS) market will grow to well over $198.82 billion by 2025—a number increasing exponentially as more companies look to improve and diversify their supply chains. So, how does TMS add value to a business?


What is a Transportation Management System?


TMS is software that uses digital systems, automation, and integrated functions to operate a business's logistics. The tool helps automate physical product movement and delivery processes and takes care of both incoming and outgoing stock from raw materials to finished goods. It also helps ensure that products meet shipment standards and all movement and activity gets documented property for future reference or compliance.
The TMS fits into the supply chain management ecosphere and provides more visibility and control on the day-to-day transportation, trade compliance, and documentation processes. There are many transportation management system benefits. Some of them include:
More efficient delivery – Improved delivery systems mean more efficient operations. The digital aspects of a TMS solution remove chances of human error and lower lapses caused by poor judgment or careless execution.
Lesser deadweight costs – With more efficient delivery comes lesser deadweight loss. Mistakes can be costly to a logistics department or company, and launching an automated system helps lower or even eliminate costs associated with shipping or storage errors.



Improved customer service –

With fewer mistakes in shipping and logistics and efficient and accurate delivery, customer satisfaction will also experience an uptick.

And any business knows how important good customer service is. With tracking tools that monitor shipments, customer service staff can also inform clients of order movement and provide better estimates for arrival times.
Optimized manpower –

With automation in place, personnel can focus on other functions in warehouse management, product delivery, or inventory tracking. TMS software helps staff lower work hours and provides them the leeway to focus on decision-making that robots cannot currently replicate.
Considerations When Implementing TMS
While technology can potentially improve the way organizations operate logistics and supply chains, not all companies apply these innovations well. The swift and accurate implementation of TMS will make or break a company's supply chain digitization. So when implementing, take these important considerations to mind.

Planning, Execution, and Training
Implementation will involve rigorous planning, execution, and company training. Assign an internal committee or outsource to a third-party consultant when putting the system together and provide adequate training to all staff who will use the system.

Integration With operations
Chances are, a TMS will not be the only system in your company's operations. So, discovering how the system will fit into other parts of company operations, including accounting, finance, sales, marketing, and operations, will also be crucial. On-premise TMS solutions accounted for the largest market share reaching over 57% in 2020. But cloud-based systems tend to be more agile and secure and are recommended.


Inventory Management needs
A transportation management system must meet inventory management needs on top of keeping schedules for deliveries, which means your TMS should have deep integration with your inventory management system. What this system can do is automate inventory by updating stocks as they come in or go out. This feature can remove the needless back and forth and human errors in inventory management.

Automation and Machine Learning
TMS is the first step to implementing warehouse automation. While there has been some pushback to warehouse automation, it's undeniable that it's the future. Unlike full automation with robots and hardware, a TMS will only require the software side to track shipments and schedule them out. Through automation, companies can streamline aspects of shipping and transportation like schedule management, tracking and monitoring, and freight planning to name a few.


Supply Management
A robust TMS solution digitally transforms the supply chain by performing tasks like checking for invoice discrepancies, researching and assessing suppliers, maximizing spatial capacity, capturing shipping data, encoding necessary information into the correct fields, and sending it to partners.


Budget
Last but not least, companies need to consider their budget for software. Your budget will determine what product you can get and which tier pricing you can afford. When deciding on a budget for transportation management services, consider the return on investment to your business as well. TMS solutions can help save other ancillary costs, so you can start pulling out budgets from those losses and unnecessary expenses that come with inefficient and manual transportation management systems.
Tips for Effective TMS Implementation
The future of freight management looks bright. So if you're considering implementing a TMS solution for your company, here are some tips to get you started.

Select the Right Solution
Switching from one solution to another can be costly and confusing for personnel in logistics. Take the time to research a solution that works for your business and stick with it for a few years. There's often no need to rush through the TMS selection process, so it's best to get a consensus, especially from managers who will be overseeing the system's implementation.


Implement With the User in Mind
How tech-savvy are your existing team members? Do you have an internal tech solutions department or team to run implementation? Create an onboarding and training process that will sufficiently explain the system to staff. Have a grace period to give staff enough headspace to learn the system and have a dry run before fully rolling out.

Provide Onboarding and Support
Even when digitizing transportation management in logistics, errors and challenges can still happen. So select a system that provides adequate support. Getting an internal team to troubleshoot and fix bugs as needed also helps immensely.

Utilize Data
One of the vital aspects of a transportation management system's capacities is the amount of data you now have at your disposal. People in information systems jobs can put that data to good use and use it to help your company make better decisions around which freight provider to use, which suppliers provide the most profitability, what parts of shipping and warehouse management cost the most and make the most profit, and so on.That data can be as business intelligence to help the company make better decisions around such things as:
Which freight provider is best

Which suppliers provide the most profitability

Where the best ROI is on shipping and warehouse management




Want to Learn more?
Want great content on how to take your digital transformation to the next level? Use our free ebook bundle Integrations & Digitizing Logistics! There are many moving parts to your supply chain. Access industry tips on integrating and creating better supply chains to manage and scale your freight!