5 min read
[Case Study] WMS Provider Uses FreightPOP APIs For Freight Shipping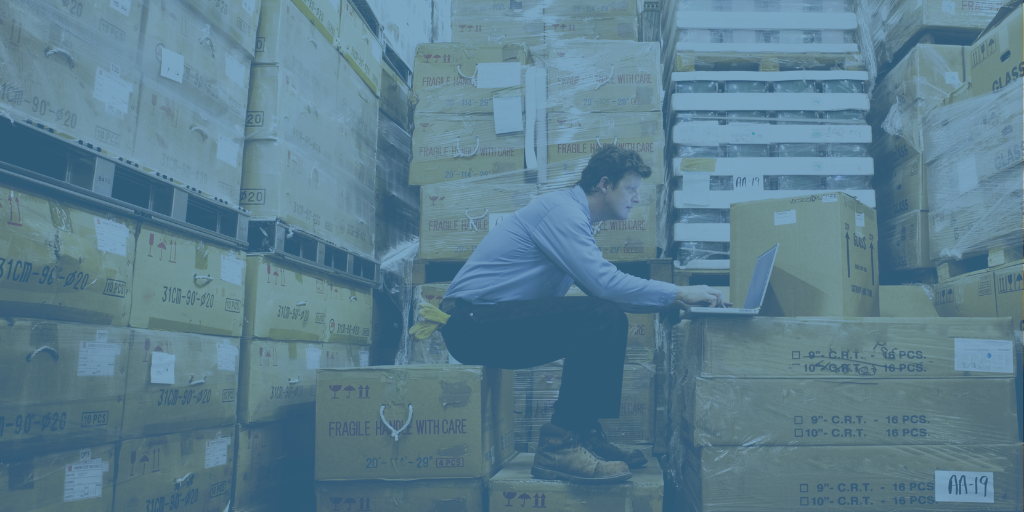 Our WMS provider customer had big problems. They had an outdated TMS, couldn't provide freight shipping to their customers, and had terrible customer service experiences. Here's how we helped!

The Customer
Our WMS customer has over 30+ years in supporting 3PLs with warehousing tools and consultation. They are highly flexible with integrations and do what it takes to help their customers optimize warehouses.


Customer Challenges
Before coming to us, the customer needed better support than their transportation management system (TMS) provider was giving them. They indicated they were often left high and dry and getting a live person on the phone was impossible.
Our customer desperately sought a new TMS to serve their clients better and streamline their workflow. Specifically, they required:
A cloud TMS solution to replace their on-premise one
Access to both parcel & freight quoting and shipping tools
Strong customer support—they said their old solution didn't give them the attention they needed to keep their business afloat
A way to access missed revenue on volume shipping—their old TMS did not offer a license fee, so they were unable to get paid based on volume (lost revenue)


How FreightPOP Helped
Initially, our customer gravitated to our support structure and team experience, as highlighted in customer Capterra reviews. They were also able to tick the box on leaving their archaic solution behind as FreightPOP's TMS is cloud-based, offers incredible back end connections, and supports freight shipping.
We delighted the customer in how seamlessly they connected and used our back end to replace their existing underperforming TMS and allow their customers to ship right through their front end.


How FreightPOP met their needs:



FreightPOP's Transportation Management System





How we deliver on the customer need


FreightPOP engineers have extensive experience in seamlessly integrating your warehouse and business systems into our TMS.

Our integration experience includes:

Powerful and reliable API connections
Integration into business tools (ERP, WMS, CRM, inventory/ordering systems, QuickBooks, etc.)
Over 300+ carrier integrations
Support for hundreds of standard and custom integrations
Connections to in-house Apps (see our case study: Medical Storage Company Counts on Custom Integrations for more)


Our support team is readily available during extended working hours via phone, email, or our website chatbox. We are committed to making your supply chain as frictionless as possible. Our top reviews featured on Capterra reflect our standard of customer support, with rave remarks such as:

"The support team via IM or email have been extremely responsive and helpful resolving problems and questions."
"The speed at which FreightPOP can make changes to their software which helps us in the end."
"FreightPOP support is amazing. Cloud based is a nice advantage."


FreightPOP provides:

Rate shopping across multiple carriers and modes (parcel & freight) on a single screen—No logging in and out of carrier websites!
Access to pre-contracted LTL & FTL carrier network (partner rate discounts!)
A way to email quotes to your team directly from the app
Consolidated batch shipping tools
Carrier website and email integration
Real-time acceptance and response to carriers
Real-time at-a-glance tracking overviews on all shipments, including multileg
Why FreightPOP Rocks for WMS Providers
The depth of FreightPOP's back end "engine" is in providing overall supply chain support that enables front end partners, like WMS providers, to give a better shipping experience for their customers. This functionality and support allows them to expand their product, offering their customers more value.
For another real-world example of how FreightPOP helps businesses with robust integrations, read our LogiQuip case study where our TMS capabilities gave this medical storage distributor the functionality and customer support they so badly needed to:
Capture data across their supply chain
Access carrier historical data to negotiate contracts better
Better interconnect departments
And more!
In the case study, you will learn why LogiQuip's MIS Manager Rob Fahndrich says:
"The integration performed as it was supposed to on the first attempt. As a result of my recent interactions with FreightPOP, I will be adding additional integrations.

FreightPOP also was extremely helpful in assisting me with their API system and as a result I have been able to create better tools for our end users."
Download our case study to learn more!